Prefectural Gongendo Park has a variety of playground equipment, facilities, and shops in four parks.
Enjoy from small playground equipment, large playground equipment to BBQ at day camp area in the middle of nature.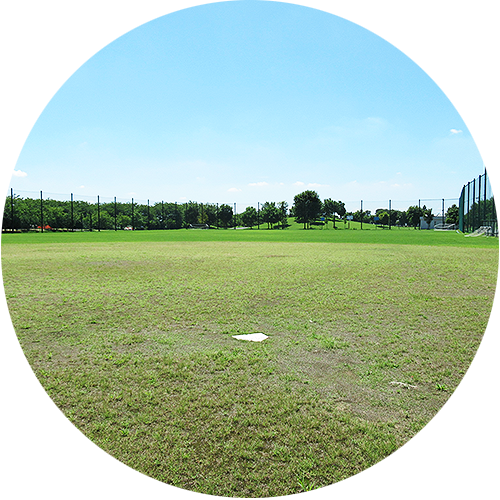 Available by size, full area, half size and quarter depending on the purpose, such as youth baseball, youth soccer, softball, ground golf, etc.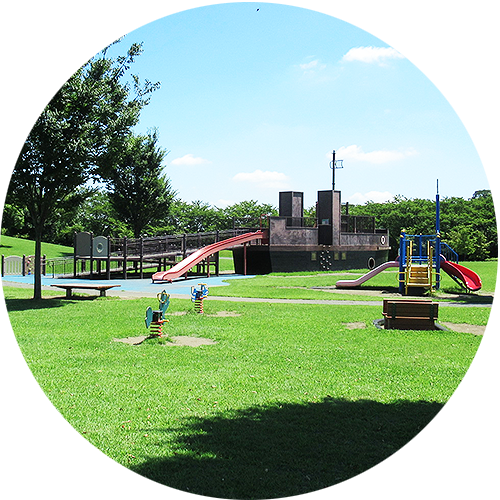 Large playground equipment
A large sailboat playground that is very popular with children. Want to play as if you were the captain ?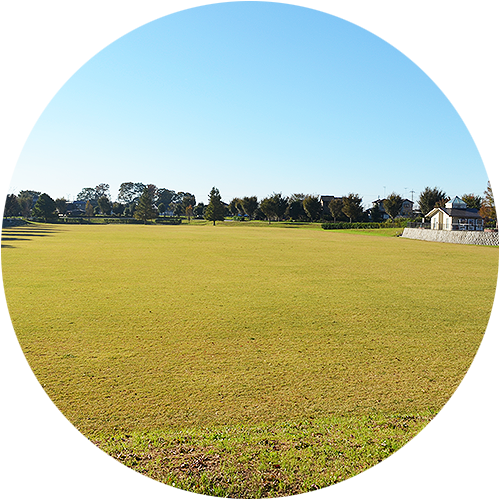 Fully covered with grass, you don't have to worry about falling down. Children are running around with all their might, chasing balls.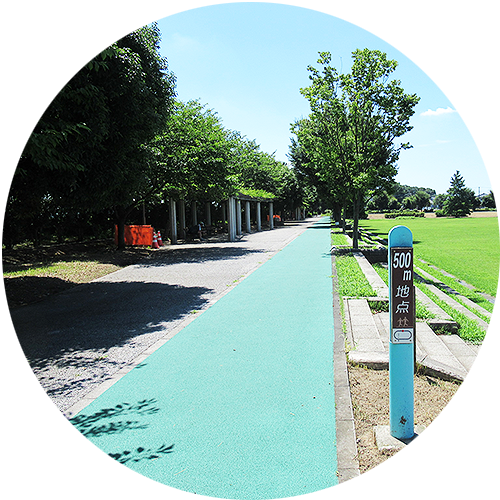 Along the multippurpose ground you can enjoy 600-meter jogging, of which 500 meters are rubber tip laying runway.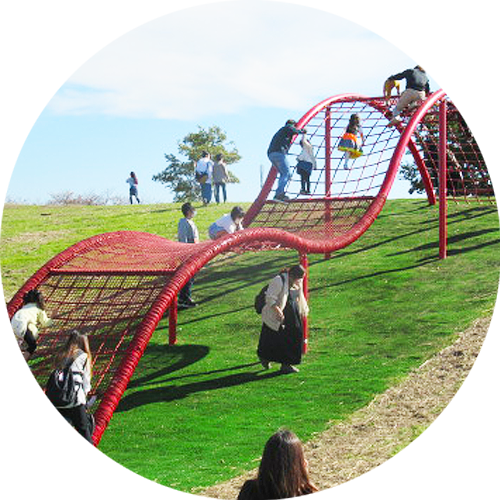 The bottom is the net jumping area, and the top is the rope twisting area.
Great for training your sense of balance.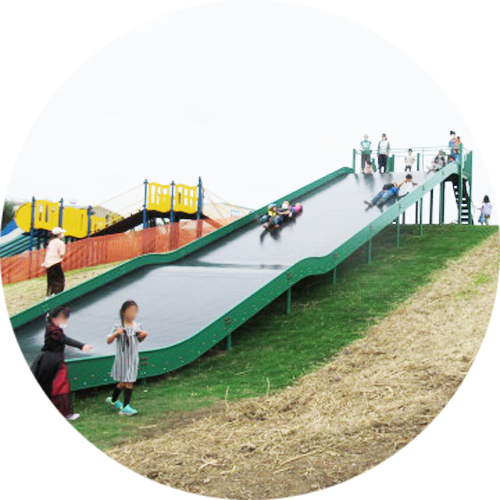 With a width of 4 meters, 10 people can slide 18 meters together at once!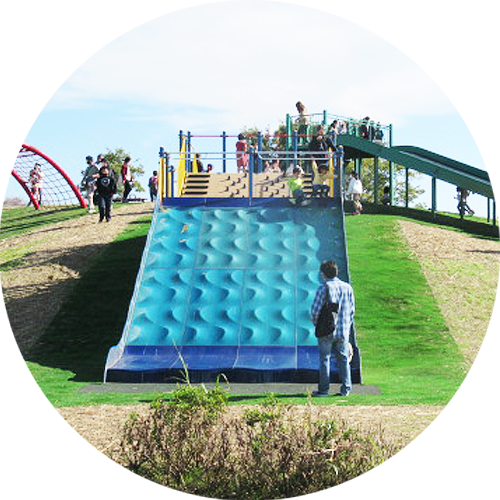 Head down the hold of the upper slopes to the world's largest mogul hill below!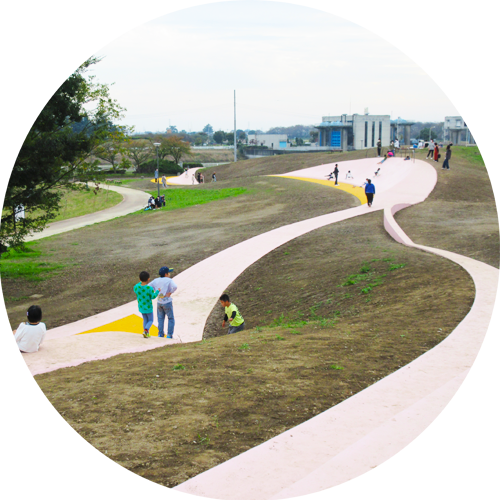 Gongendo Park's original playground equipment.
Slides and others are free to use.
Please find it yourself.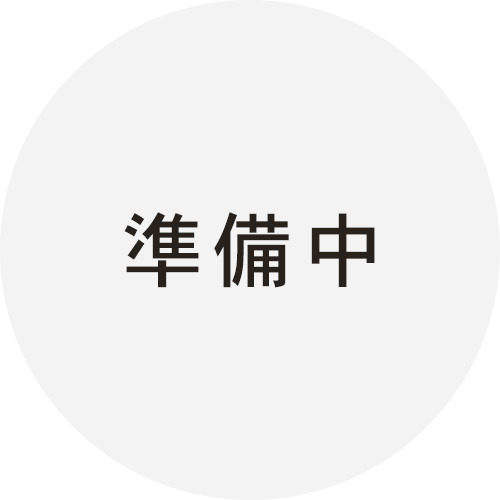 A free-use space with three washrooms. Each campsite has an average of 100 square meters or more, so you can use it very comfortably. There are 12 sites with tables with chairs, so you can use it freely, such as setting up a tarp and having a barbecue, day camping in a tent you bring in, rehearsal for overnight camping, remote office, dinner party with food, reading in chairs, etc. It will be available from November 1st. Please refer to the usage rules for site reservations. (Tent tarps, barbecue stoves, table, chair, iron plate rentals, and charcoal sales are also available.)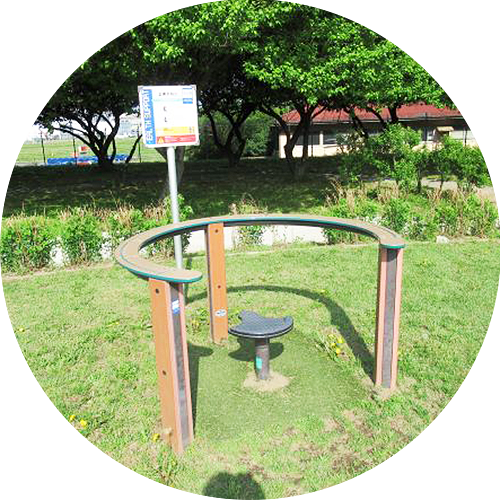 If you increase the range of motion of the twist from normal, you will reduce the possibility of getting a stiff waist.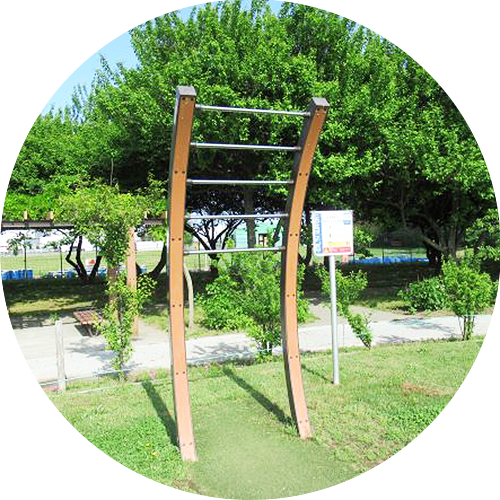 It tells your age how many seconds you can hang.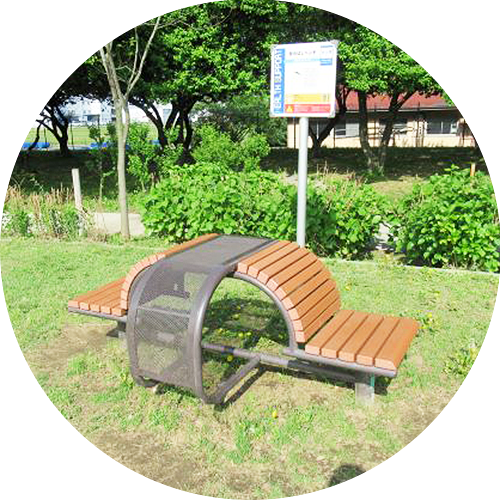 Senobashi-bench 【Streching】
Even if you usually do forward bends, you can't do back bends. It's quite difficult to put on your head.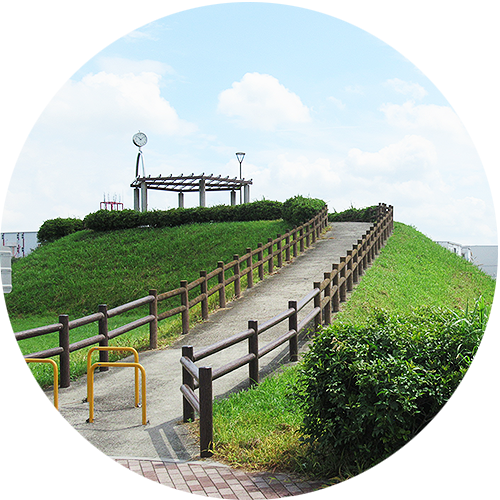 During the cherry blossom season, you can see the cherry blossom banks of No. 4 Park from the north end to the south end.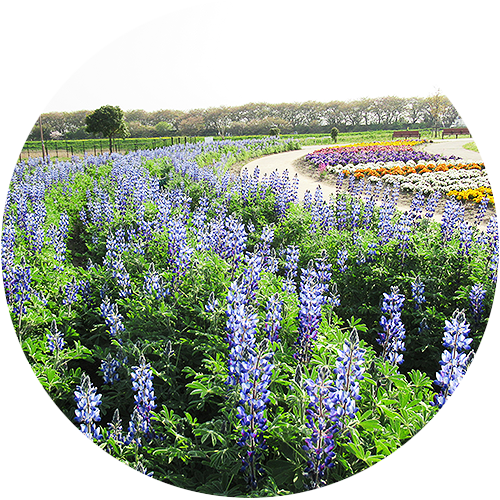 Although it is a small flower bed, we grow seasonal flowers such as pansies, lupines, zinnias, and cosmos.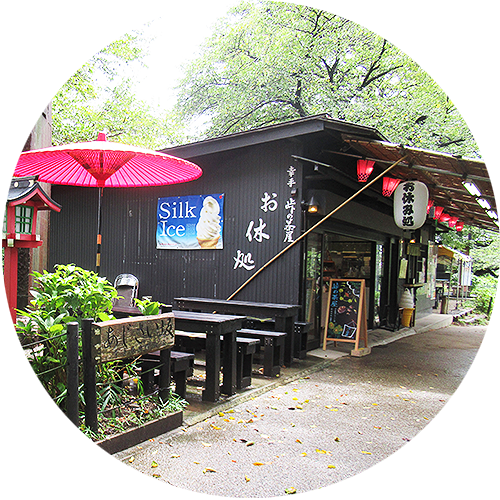 Located almost in the center of Sakurazutsumi, it is an oasis between viewing flowers. We sell freshly baked bread, drinks, local souvenirs, etc. Please stop by for a break during your walk in the park.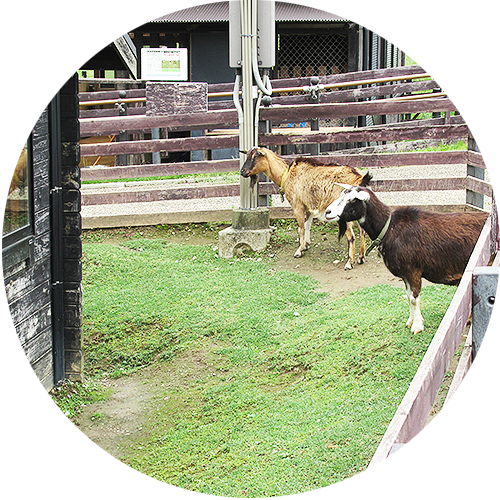 Three female Yakushima goats and one male Yakushima goat are helping to weed the area around the hut.